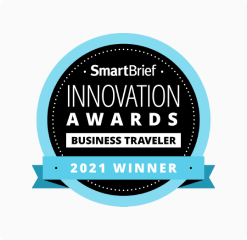 FRONTLINE™ PROTECTIVE FACE MASK WINS INNOVATION AWARD
We are honored to have won Best Safety & Health Solutions for our FrontLine™ Virus Elimination Face Mask from SmartBrief demonstrating how our mask makes traveling easier and safer for the wearer.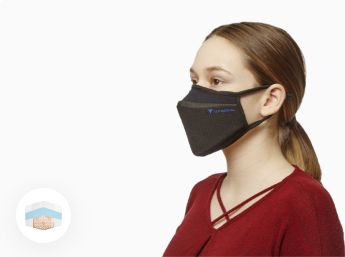 FRONTLINE™ PROTECTIVE FACE MASK
Washable Mask with 3 Different Interchangeable, Replaceable Filters For Everyday Use
N95 Compliant Base Filter
Anti-PathoGen Copper Filter
Sport Filter
Available in 5 sizes, including Youth Sizes (ages 5+)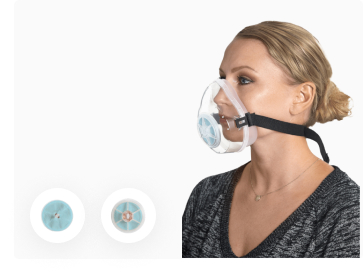 Optically Clear Respirator with 2 Different Filters For High Exposure Environments & Professionals
N95 Compliant Base Filter
Anti-PathoGen Copper Filter
Designed for comfortable, extended use in high-risk settings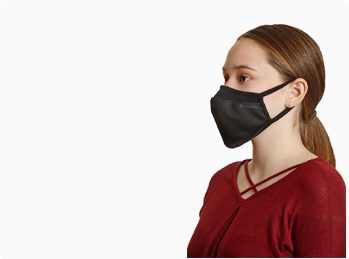 High-Performance Washable Cloth Mask with Embedded Air Chamber for Everyday Use. No Additional Filters Required.
No Additional Filters Required
Embedded Air Chamber for All-Day Comfort
Available in 5 sizes, including Youth Sizes (ages 5+)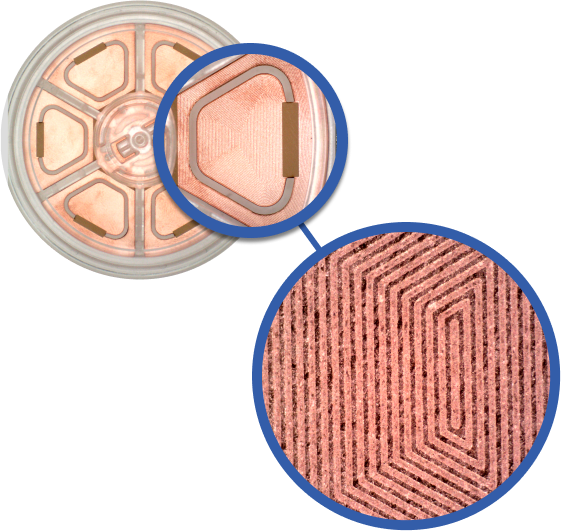 The LCP Medical PathoGen™ Filter is built with advanced circuit technology designed to eliminate any virus that comes into contact with the metalized surfaces.
Most N95 respirators and cloth face masks fail to protect users by only filtering particles that are much larger than viruses. They can also allow unfiltered air to pass if not fit properly. We fix these common problems by engineering easy-to-fit products with focused filtration where it is needed most, and then we add what we call "the bug killer".
Our advanced printed circuit expertise provides an opportunity to create a filter with pure copper registered with the EPA to eliminate 99.9% of viruses that come in contact.
Our focus is to provide medical and healthcare environments with gear that is easy to wear and provides extreme protection, and to create consumer products that are a major upgrade to the masks we all wear.
DESIGNED FOR COMFORT – ENGINEERED TO PROTECT
OUR PATENT-PENDING TECHNOLOGY PROVIDES PROTECTION FAR BEYOND CLOTH FACE MASKS.
The PathoGen1™ Optically Clear Respirator is designed to provide significant improvements over conventional disposable N95 respirators. The product can be reused many times, is easy to clean and sanitize, easy to fit and adjust, with quick replacement of fresh filters….and you can see the user's face.
The FrontLine™ Mask is a consumer product that can be worn by anyone, with replaceable protective filters that hold the mask fabric away from the face and create an air chamber that is far more comfortable than the masks we all have been forced to wear. This is the best combination of comfort and protection we offer without fogging glasses when sized and fit properly.
The EasyBreathe™ Mask is an everyday use consumer product that can be worn by anyone who wants the same air chamber for easy breathing but without the replaceable filters. High air flow materials with excellent filtration create the best, most comfortable, easy-to-breathe face mask available.
The product lines have been developed with healthcare providers in mind to provide a better solution for high virus exposure environments, and also provide real protection to the general public where the virus spreads and mutates. No one really wants to wear a mask, but the reality is the SARS COV2 virus is really good at finding people that are vulnerable to infection through others who have mild or no symptoms. LCP Medical products can help protect us today, and prepare us for the next virus that may be more lethal and deadly to the general population tomorrow.
A better solution is needed for everyone.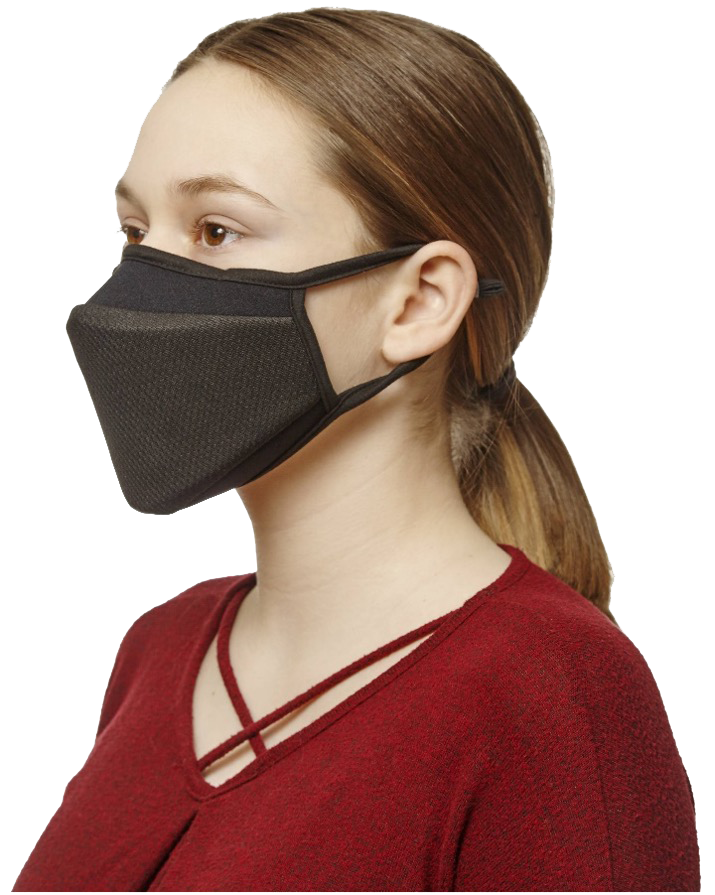 PROPRIETARY MANUFACTURING
Our products are built with US based domestic manufacturing processes. We have a unique goal of adding virus destruction to otherwise simple masks and respirators that only filter. Our core focus is not only to develop great products, but also to enable high volume manufacturing that is cost effective and able to support high demand with supply chain security.
LCP Medical is not just another mask company. Our core expertise and technology focus is extreme Microelectronics Integration that can reduce product size while dramatically increasing functional capability. Mask and respirator products were developed because we knew our technology could be used to destroy the virus, and the entire world was shut down with millions of infections and deaths. Our healthcare and essential workers were faced with life and death risk to themselves and their loved ones. Their dedication with inadequate protection has saved millions of lives, while many healthcare heroes lost their own.
MATERIALS ENGINEERING
Our technologies revolve around special materials – one known as Liquid Crystal Polymer (LCP) is a high performance polymer that allows us to invent products that are not otherwise possible. Engineers in the medical and wireless worlds know the benefits of LCP, and the use of it in our name emphasizes our materials and manufacturing focus.
Our precision circuit fabrication expertise drives us to look beyond LCP and innovate to solve old problems in new ways. Existing respirators and face masks are used to reduce the risk and spread of infection, but do not disable the virus they are intended to protect against. Adding circuitry techniques to face masks and respirators for virus destruction is one example of how we try to use our technology in creative ways to solve fundamental problems.
OUR GOAL
Mask wearing mandates and physical distancing have helped reduce infection rates as revolutionary vaccines are helping wealthy nations better manage patient cases. As the US begins to re-open society there remains a significant need for the public to wear masks in many settings. In other areas of the globe the virus is still running rampant, and the world will be dealing with COVID in some form with multiple variants for years to come. Duration of vaccination immunity with ongoing boosters will result in periods of time where those who have been previously vaccinated may be vulnerable, while millions more will have no vaccination protection. LCP Medical has developed products with science driven levels of protection to serve during the times when wearing the best mask available is the right thing to do. If you travel through an airport or use public transportation, you should wear a LCP Medical mask. If you go to a concert, sporting event, casino, amusement park or state fair you should wear one. If you are heading back to the office, meeting with customers, attending a trade show or a conference you should wear one. If your kids are returning to school or campus they should wear one. If you have underlying health issues or have family or friends that are vulnerable, wearing masks will reduce the risk of transmission. As hospitals and clinics return to serving non-Covid patient needs and performing procedures, everyone should wear one in healthcare settings.
Global healthcare was caught off guard and forced to wear and reuse N95 respirators (if they could even find them) as a standard of protection that was never an ideal defense against a contagious, relentless widespread virus. Currently hospitals are reluctant to consider alternatives - even if there is a better solution to protect healthcare workers. We believe training needs, liability and logistics concerns, an extremely stressed staff and struggling infrastructure challenges should not take precedence over protecting the employees who risk their lives to help others. We need to provide better than N95 respirators to healthcare and frontline workers.
Our goal is to provide the best available protective mask to the public, deliver a better respirator for healthcare workers, and prepare for a future virus that may be more lethal. Cloth and surgical face masks are not good enough to protect anyone and a N95 respirator plus a face shield is not how we should protect the people who risk their lives to care for the infected and dying.

Health Care Facilities - Patients, Caregivers, & Employees

Senior Living &
Health
Communities

Commercial Travel & Airport


DENTAL, CHIROPRACTIC & OPTICAL PROVIDERS



FOOD PROCESSING FACILITIES


FACTORY WORKER & INDUSTRIAL SETTINGS


Intimate Work
Environments
Designed for the healthcare providers fighting COVID-19 in mind, our products are aimed at helping everyone prevent the spread. Protecting yourself is the best way to protect others.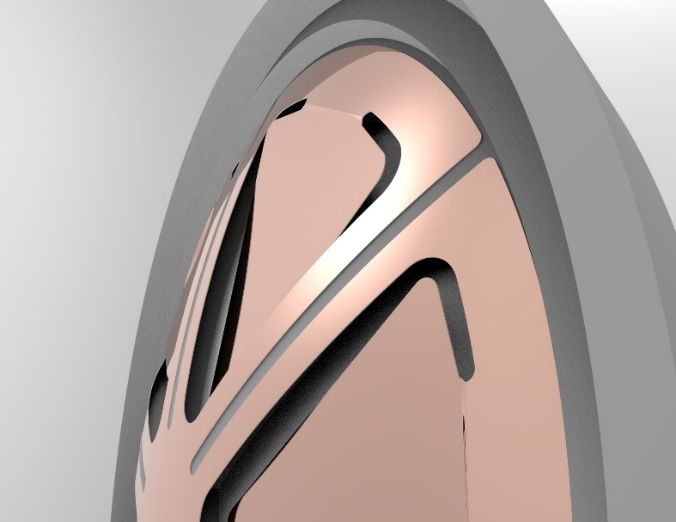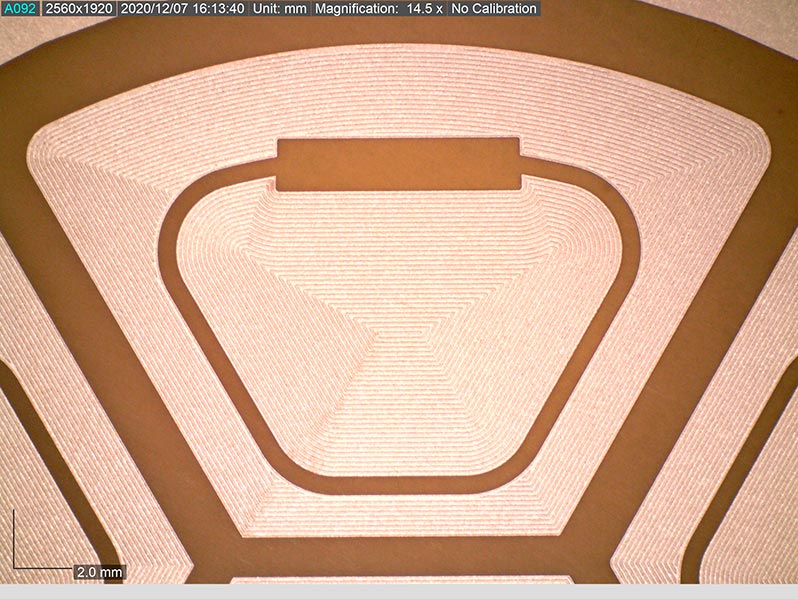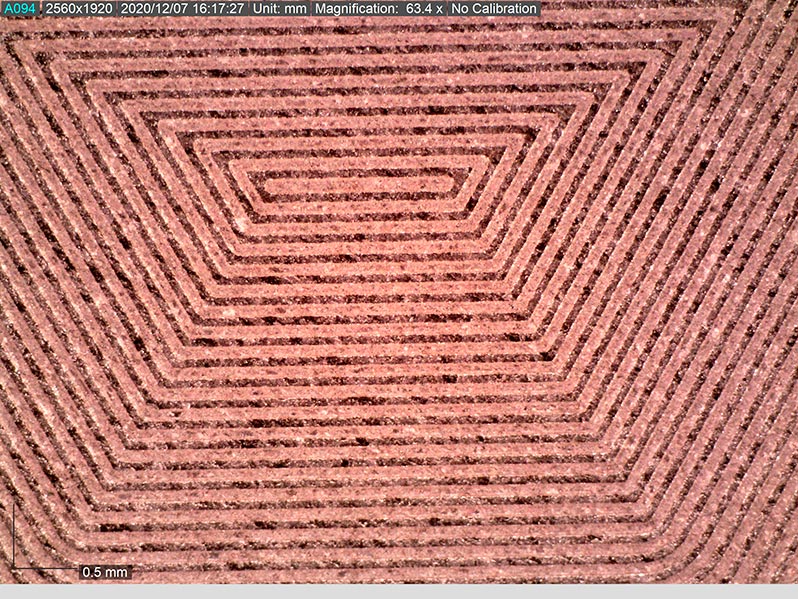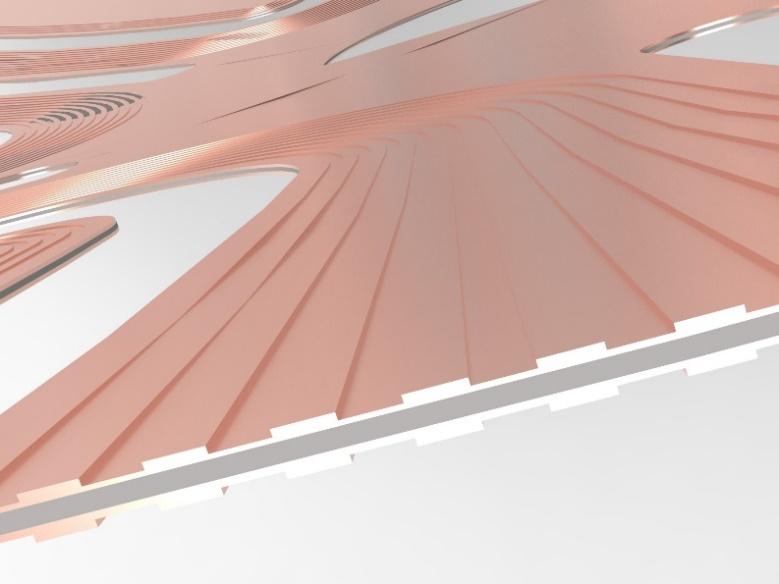 Focus on Disabling Pathogens.
Proprietary specialized metallization and coatings disperse airborne droplets and drive pathogens to encounter a galvanic chemical reaction intended to disable and disrupt the ability to replicate.
Manufactured in the United States to provide supply chain security.
Constructed of engineering grade durable polymers and high-quality fabrics, our products are designed to cleaned and sanitized many times utilizing conventional sanitation methods.
Respirator straps and face rim can be disassembled for cleaning or wear replacement, with disposable filter attachments that are easy to remove and install while wearing. Filters are disposable and interchangeable.
No one likes to wear a mask or respirator, but we designed our products to have a comfortable fit to face feel with proper seal that drives airflow through the filtration without fogging glasses or drawing air from unsealed areas.