OUR STORY
LCP Medical got its name from liquid crystal polymer (LCP), a very useful thermoplastic polymer used for fabricating high density printed circuits as well as complex injection molded components used in the electronics industry. LCP is thermoformable, injection moldable, impervious to moisture, and biocompatible.
Leveraging embedded micro-circuitry capabilities from HSIO Technologies as a baseline, the LCP Medical technology can take devices normally assembled on top of a printed circuit board, and instead embed them within a liquid crystal polymer based board, achieving devices that are much smaller but with higher performance compared to conventional fabrication techniques. If your devices could benefit from dramatic size reduction with increased performance, please contact us to start a discussion.
We are focused on the creative application of liquid crystal polymer and other engineering polymers. The materials themselves are important, but the way they are used is the key to our technology edge. All electronic devices are basically a combination of components that are connected electrically with circuits and arranged into an end product that provides a desired function. Our approach is to take your device and make it better today, and then provide a future path to making it extraordinary.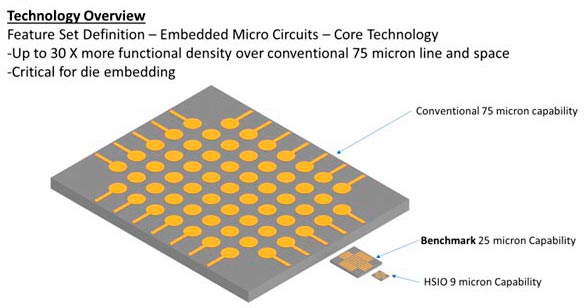 As the COVID-19 situation brought our world to a halt, we looked for a way to help using our state-of-the-art technology. When the world's healthcare providers were being challenged with a lack of proper PPE supplies and people were dying everywhere from viral infections, we looked at how to create a better mask. We built one that can be reused many times and provides better protection to help keep the frontline health community healthy so they can provide the care that is desperately needed.
Our work has evolved to address the current pandemic while preparing for the future of protecting ourselves from a contagious virus that is similar to Covid, yet far more lethal. The entire world has become first-hand experts at wearing masks. Although products have been launched to serve the consumer market, little to no effort has been dedicated to providing a better solution for the healthcare and medical community.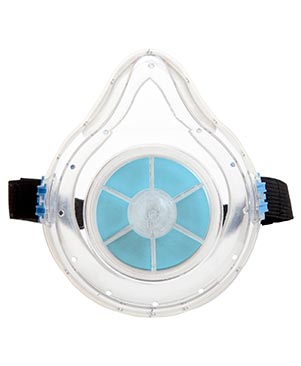 In our current time of mask mandates that do help reduce the spread, we are all at greater risk because we have been conditioned to believe a disposable mask or respirator is good enough. LCP Medical created the PathoGen1™ Respirator with high volume usage in mind, and components built domestically to protect the supply chain issues experienced with foreign manufacturing.
Shortly afterward, we applied our same PathoGen™ technology and filtration to more accessible consumer products and created our custom-fit washable FrontLine™ and EasyBreathe™ cloth face masks.
LEADERSHIP
LCP Medical is led by CEO James Rathburn. Jim is an experienced and successful inventor, engineer and manufacturing focused person with over 80 technology patents and patent applications and many years of experience in the semiconductor and electronics worlds.
No matter what phone or computer you use, game you play, TV you watch or car you drive there is a chance that at least one of the chips in those products was touched in some small way along its life by one of Jim's inventions.
OUR MISSION
LCP Medical's mission is to protect people from airborne and fluid borne pathogens through our products, beginning with our flagship PathoGen1™ Optically Clear Respirator and FrontLine™ Face Mask.
Our new technology allows for a respirator that can be easily sterilized, cleaned and reused hundreds if not thousands of times. Our respirator provides significant protection to the user and surrounding people, while utilizing specially designed filters that destroy pathogens.
Our long term goal is to apply our micro-electronics integration capabilities to engineering challenges, giving our customers a new viewpoint to look at how to build their products, regardless of their industry. This rings true in the medical world today, where historical design and manufacturing businesses can benefit from new methods to optimize function, performance and physical size.
Due to COVID-19, the healthcare ecosystem and general public have seen a tremendous need for a large volume of face masks as well as other personal protection equipment (PPE).
Disposable face masks do not block pathogens and kill them, and a used or discarded mask can easily become a vector for disease transmission as pathogens grow in its cloth fibers.
Washable, reusable and technologically advanced masks and respirators with anti-PathoGen™ properties are the way of the future. They provide a potent prevention tool against COVID-19 and other diseases.
Our team saw the need for respirators that eradicated infectious organisms, were reusable and biocompatible. We worked hard to develop, validate and commercialize multiple types of high volume PathoGen™ respirators with multiple effective anti-PathoGen™ effects and cost models.
The majority of our manufacturing is proudly done in the USA. Research and development is conducted from our offices in Minnesota. Our dedication to quality stands apart from everyone else in the PPE industry.
LEARN MORE ABOUT OUR PRODUCTS
Reusable - Simple Sterilization and Easy Cleaning
Easy to Use - Comfort Fit and Seal Prevents Fogging & Increases Breathability
Uses Engineering Grade Materials Designed to Eradicate Pathogens