"We are honored to have won Best Safety & Health Solutions for our FrontLine™  Virus Elimination Face Mask which makes traveling easier and safer for the wearer."
The FrontLine™  Virus Elimination Face Mask from LCP Medical Technologies has won Best Safety & Health Solutions at this year's SmartBrief Innovation Awards: Business Traveler.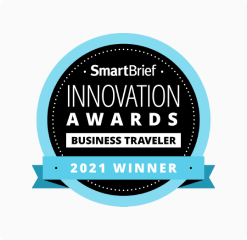 The SmartBrief Innovation Award recognizes the top innovators in a market where both service offerings and demand for guest experience have been shifted dramatically due to COVID. The award signals to travel industry companies which products they should consider first as they position their service standards to a market that is seeking both service and safety in new ways. 
Innovation to drive incremental revenue, operational efficiencies, guest experiences and owner return has never been more critical in our industry than currently as a result of the effects of the COVID-19 pandemic. 
Innovation in business travel is crucial in order to capitalize on the growth expected to see after the global pandemic. Business travelers are more eager than ever for important face-to-face connections with a likely ongoing hybrid element in play. Companies that can meet this demand with innovative and differentiating solutions have the most to gain.
LCP Medical Technologies set out to do exactly that with their novel FrontLine Virus Elimination Face Mask. The face mask is innovative and a major upgrade to standard masks ultimately making traveling easier and safer for the wearer.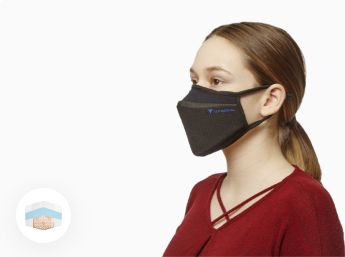 FrontLine is a reusable face mask with anti-pathogen filters.
The FrontLine mask has been designed to be the most comfortable and protective cloth face mask available that can be outfitted with LCP's proprietary Anti-PathoGen Filters. The revolutionary technology and products are the first of many of its kind from LCP Medical Technologies.
The company is excited to continue to deliver cutting edge medical technology products to the public. Their mission is to continue to protect people from airborne and fluid borne pathogens through their products.
You can learn more about LCP Medical Technologies on the About Us page, and for any questions or potential areas of collaboration, reach out on the Contact Us page.